The most common form of shipping worldwide is sea freight. This kind of forwarding is widely used in international trade for export and import.
Kuwait's sea freight forwarding sector is something to be proud of when it comes to shipping to and from Kuwait.
Kuwaiti forwarder companies offer sea cargo services to both businesses and private customers.
For your requirements, a trustworthy moving company like M A Anderson offers qualified logistics and transportation services. You may get sea shipping with the best cargo containers from a reputable freight business without worrying about any potential problems.
Sea freight in Kuwait forwarder – what you need to know
We are available to assist you with all aspects of sea shipping if you're still unsure about the clear definition of sea freight.
We offer the shipping of goods in sea containers from one seaport in Kuwait to another or elsewhere in the world.
We as a Sea freight forwarder can also offer a warehouse where your items can be kept while they wait to be delivered to the new home.
You can select the ideal storage unit for your needs thanks to the expert team we have to offer. Naturally, all warehouse units are insured, so you can rest easy.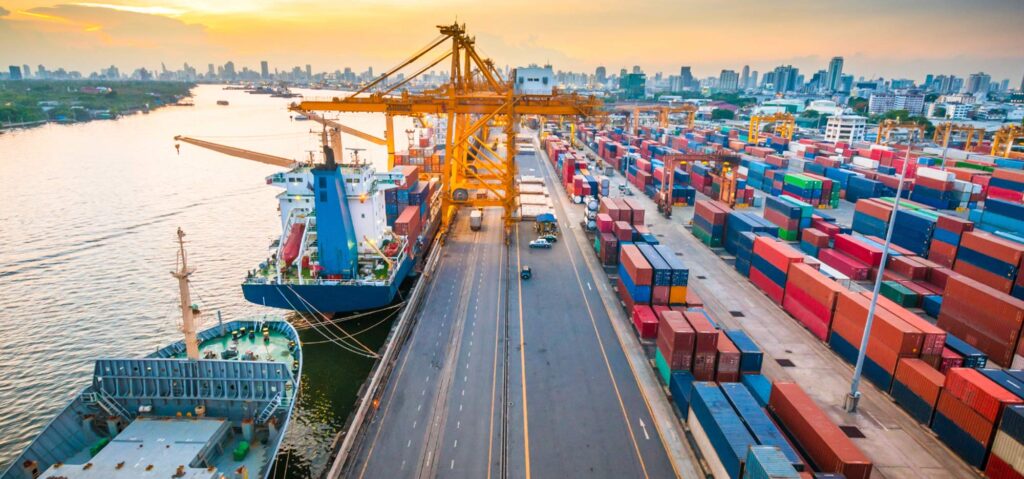 Why sea freight?
The best mode of transportation for huge loads is by sea freight because there are no weight or capacity constraints. Even though it is slower than Kuwaiti air freight forwarding, this is the most widely used shipping mode because it is also less expensive.
As Kuwaiti sea freight provider, we will pick up your shipment, handle it, and deliver it to the desired ports. With expert assistance, you can be sure that your goods will reach their destination safely, undamaged, and with all of their components intact.
You will therefore get the best logistical services, from handling to forwarding and storing, if you decide to ship your things with us.
MA Anderson has skilled teams with the necessary tools to handle all types of services for cargo.
How to use sea services?
At M A Anderson, we ship via sea since it is quick and efficient. It is not surprising that so many people and businesses choose to use this mode of transportation. There are a few things to keep in mind both before and after using ocean freight services, though.
Your budget
Be sure to know your budget before using our service. The ideal starting point for arranging your sea shipping is here. We offer services that are affordable.
There are many strategies to reduce your delivery costs.
Keep in mind that shipping costs might significantly affect your spending, so stay informed on the most recent developments. It is crucial if you want a straightforward and stress-free logistics process.
More resources
Cargo deadline
Another crucial element in the sea freight procedure is being aware of your deadlines. You must determine the time of your delivery. Be sure to let us know if there is a specific day by which your order must arrive. 
Plan B should be available in case of delays or other problems. You must have a plan in place for this scenario. Create a schedule for it and follow it.
You will be able to count on our support if you choose to work with us. A professional sea freight forwarder will know how to schedule this process in a way that respects your delivery schedule and timeline, which is what we always provide.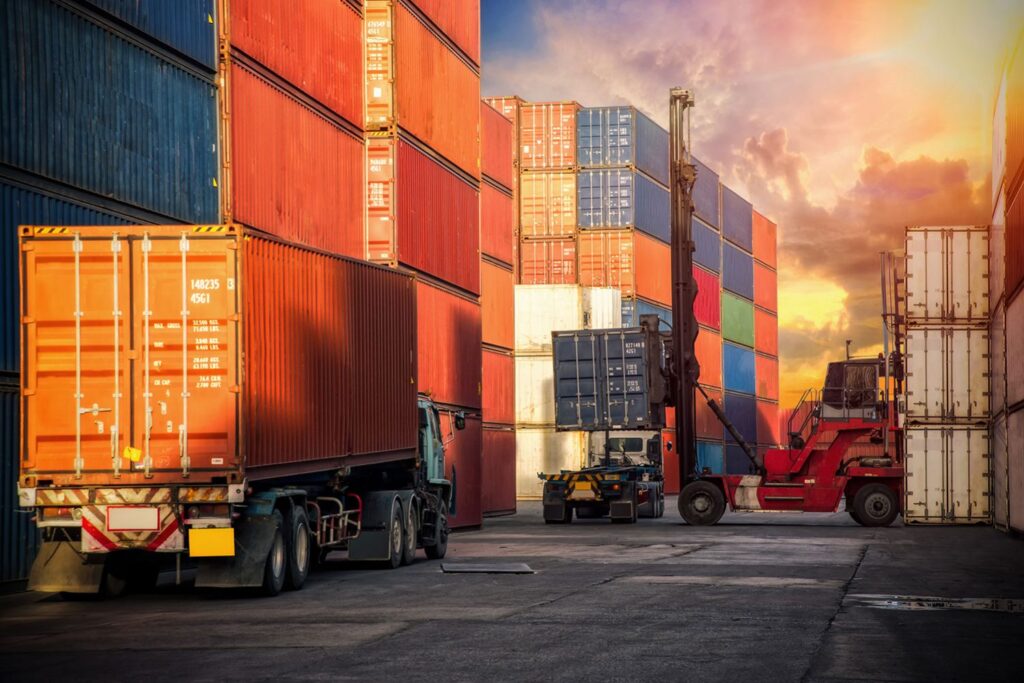 How to save money on your cargo? Our top 3 tips
1-Combination shipments
Consolidating several shipments into one will help you save money when sending goods from multiple vendors.
You can only pay the fees for one shipment rather than having to pay for multiples of everything. Buyer's Consolidation might help you save a lot of money because of this.
2-Avoid shipping during holidays and busy periods
There are times of the year when shipping is in high demand, much like other industries. Prevent peak hours and holidays to avoid potential delays and higher costs.
LCL or FCL?
There are two alternative approaches to packing and shipping your items. One of these two can considerably affect your price depending on your needs. You use and pay for a complete container for your items when you ship with FCL.
However, when shipping LCL, you only pay for the volume of your cargo and share a container with other customers.
Why choose M A Anderson – Best Sea freight in Kuwait forwarder
You need to decide which sea freight forwarder is best for you and your needs when you want to send your goods by sea. How can you identify a trustworthy business? Here are some pointers:
Pick an experienced ocean freight forwarder in Kuwait
M A Anderson sea freight in Kuwait forwarder can provide you with a variety of freight forwarding services to meet all of your shipping and logistical needs.
In addition to arranging for the transportation of your cargo, a seasoned freight forwarding business like M A Anderson can help you find storage for it.
You get the best service
Before you commit to anything, you can directly contact us to learn more, or you can get a live quote with the best estimated time.
Expert customer service
Since our team at M A Anderson is so knowledgeable in the logistical field, we are the most prepared to help you with your cargo.
How to get started with sea freight in Kuwait forwarder?
Packing in good condition
It is your duty as the sender to secure your packages. If you want your items to arrive safely, it is crucial that they are properly packaged.
However, be sure to contact us about the packing requirements for your sort of goods before you begin.
Plan before shipping
Make sure your things are secure for the shipment before working with us as sea freight forwarders in Kuwait. However, picking the appropriate containers is only one part of the shipping process.
The first thing you need to do before handling this process is to create a solid relocation plan.
A schedule for the shipping procedure, a list of tasks, people to contact, and other information are all needed for this process.
Rules for shipping
Reconsider your inventory if you want to get going straight away. You might need to check for those rules because not all of the stuff can be delivered by sea.
For instance, you could ship important papers and documents by sea, but you couldn't do that with dangerous materials, for which we take care of all the procedures. Get in touch with us for further details.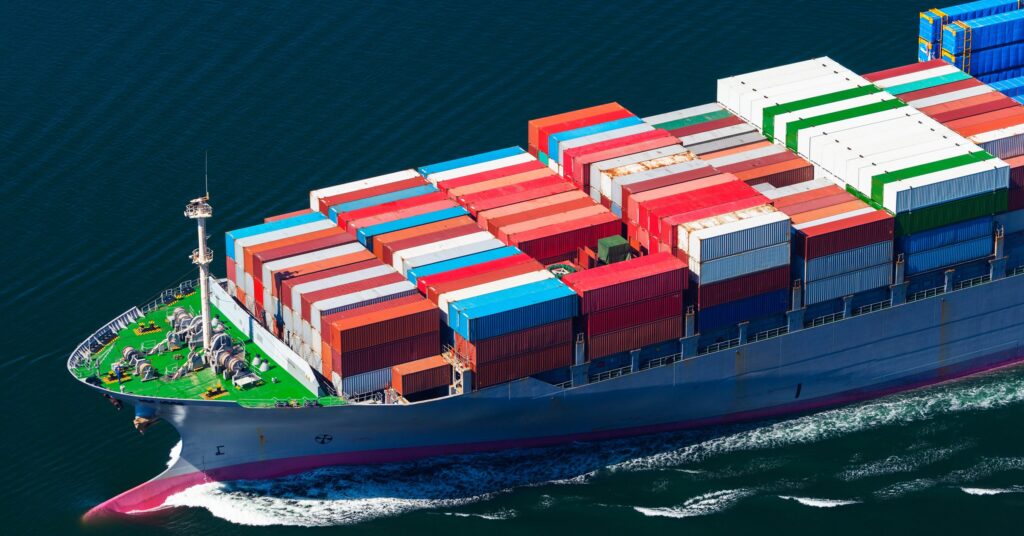 The next steps
Trustworthy sea freight forwarders like us can arrange transportation for you, which is the greatest approach to ensure that your inventory is secure during the shipping process.
A sea freight in Kuwait forwarder such as M A Anderson is familiar with all of the rules and regulations that must be followed during the shipping procedure. We'll also guide you in avoiding typical shipping mistakes.
Your shipment will be kept safe the entire time if you choose to partner with us.
Our ocean freight service is available FROM ANYWHERE TO ANYWHERE "GLOBAL REACH" with the best price and estimated time.