Since 2020, the container shipping market has seen enormous difficulties and instability,  with the eventual lifting of the pandemic limitations in 2022.
However, the way things are going for the ocean freight industry is not particularly encouraging. The industry is still dealing with the effects of the worldwide upheaval caused by the conflict in Ukraine, the lockdowns in Shanghai, the high cost of fuel, and a number of other things.
In this post will provide a list of every reason that could result in cargo shipping delays for the remainder of 2022.
Reason for cargo shipping delay
There are different factors that could cause cargo delays, ranging from out-of-control problems such as a pandemic, weather, or war or under control problems such as customs issues.
We will break them down below: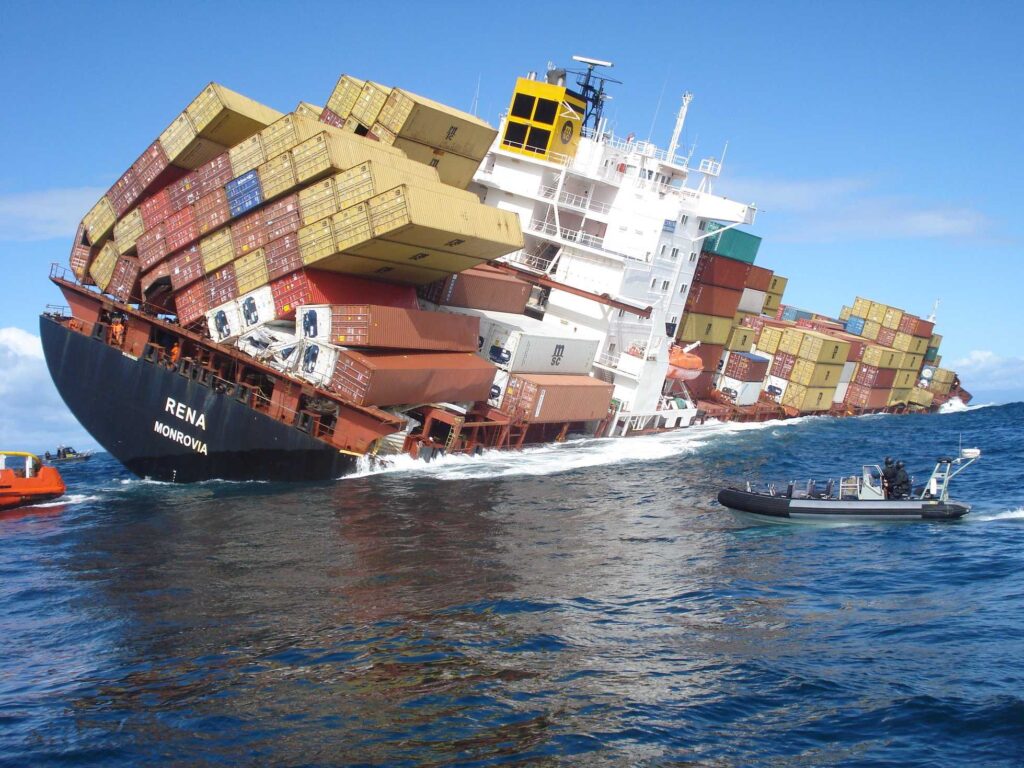 Renewed lockdown due to pandemic
The Covid-19 pandemic has had a significant impact on shipping and deliveries since 2020. As consumer behaviors have shifted, people are moving away from purchasing services and toward purchasing more stuff. As a result, a lot of carriers are currently quite busy shipping goods around the globe.
Trade routes, particularly those from Asia to Europe and Asia to North America, are negatively impacted. As a result, many vessels have limited capacity and lack equipment. It is crucial to stay up to date with the newest developments while the situation is still ongoing.
Disruptions caused by a lack of equipment and space
Shipping costs in particular routes are rising as a result of a persistent shortage of resources, including space. Supply networks are only partially functional as a result of forwarders being compelled to pay more for the space their goods need due to low schedule reliability levels. As a result of this development, several carriers made money, and by the end of the year, the entire industry may have made $200 billion in profits.
Port congestion
Shipping delays are also being caused by congestion at ports on the US West Coast, US East Coast, and in several European ports. The increase in demand for commodities across the US and the lockdowns were the first causes of the congestion in the ports around the US West Coast.
The carriers and shippers switched to using the ports on the East Coast after the ships began to back up the West Coast ports.
But soon after, ports on the East Coast began to encounter a like circumstance. Freight coming from Asia was delayed as a result of the congestion in the American and European ports. Despite the recent minor improvement in the situation in North American ports, this improvement is mostly attributable to the
Customs issues
Various shipping paperwork must be presented when shipping cargo overseas. It goes without saying that you might overlook certain documents, incorrectly complete them, or authorities might check your shipment and conduct additional inspections.
Furthermore, with events like Brexit disrupting international trade and indicating new norms and regulations for cargo globally, you might need to be on the lookout for any changes in customs declarations.
All of these things may result in additional delays in the delivery of your cargo.
You can read more about customs clearance here.
Worker shortages
Even though the ports and terminals were open throughout the lockdowns in 2022, port operations were restricted by the people's limited movement.
This is due to a staffing shortage and the inability to transport the shipment to and from the port's facilities.
For instance, the shutdown resulted in a volume decrease of 43% at the Yantian Port.
The delays and volume reduction were mostly caused by a labor scarcity in the ports as well as a shortage of truck drivers to transport the shipments to and from the port's premises.
The lockdown situation has been partially alleviated by the disappearance of Covid cases, but it will still take some time for things to get back to normal.
Lack of clarity related to required actions
Every shipment comes with a series of procedures to make sure it gets there on schedule. There are obligations on both your end and ours as your logistics partner when the container arrives at the terminal.
At M A Anderson, we do our best to keep you informed, but there may be things you need to do. The delivery order, the bill of lading, the shipment instructions, and the VGM are a few examples.
Insufficient technology
It's possible that your logistics provider's outdated technology will occasionally create delays. This may be due to out-of-date software or drawn-out phone and email booking processes for your cargo.
You may be confident that Twill will employ cutting-edge technology to swiftly carry and trace your shipment if you ship with us. Twill offers you a number of advantages when you make a reservation, including:
an online platform
Following a trail
Easy reporting
Delays in cargo production
Typically, suppliers give the shipper an estimated completion date for the creation of their goods. The shipper then plans the shipping in accordance with that.
To compensate for these potential delays, the shipper frequently forgets to incorporate a buffer. Again, this can cause a delay in the transport as a whole.
Our advice is to always account for production delays in your plans. By doing this, you can stop further freight transit delays.
Rolled shipments
Ocean freight cargo that has not been loaded aboard the intended vessel is referred to as "rolled shipments." When client demand rises and carrier capacity declines, this occurs. Rollings can also happen if your package lacks the proper documentation.
The urgency of your cargo is determined by you, the consumer. For the most time-sensitive cargo, getting a loading priority, an equipment priority, and a space priority can be the most effective method.
Damaged Cargo during transportation
Another important consideration is that your cargo could sustain damage while being transported. Even though they don't happen frequently, damage can nonetheless occur.
M.A. Anderson offers Value Protect, a cost-effective substitute for standard shipping insurance, to safeguard your cargo from mishaps like fire, theft, and inclement weather.
How to avoid Cargo shipping delays?
At M A Anderson, we make every effort to control customers' expectations regarding the availability of space and equipment at each port.
Additionally, we keep you updated on the delivery situation via email and our knowledge base.
You can contact us directly to learn more.
in order to prevent potential shipping delays is to reserve their space in advance and organize their cargo while taking market conditions into account, like peak season delays and equipment and space availability at the destinations.
If you're ready to ship with us get a quote directly through this page.