Ocean freight or sea freight uses four different transportation to ship cargo of various goods, from liquids to dry, to even metals.
What are types of sea freight?
There are five major types to ship any cargo in the ocean.
1- Containers
Container ships are built to transport cargo in standard ISO containers. Container ships range in length from 80 to 400 meters, with a deadweight tonnage of 8 to 20 thousand Tonnes and a capacity of 250 to 18 thousand containers.
Types of ocean freight containers
Ocean freight containers vary from one another, depending on your goods. However, each container has its own benefit and its estimated price.
Dry Van shipping containers
They're the most widely used option. They have a strong structure and can be stacked p to 8 high.
Made of aluminum or steel containers for general or dry freight.
Width 2.40m
height of 2.60m
6 or 12 meters.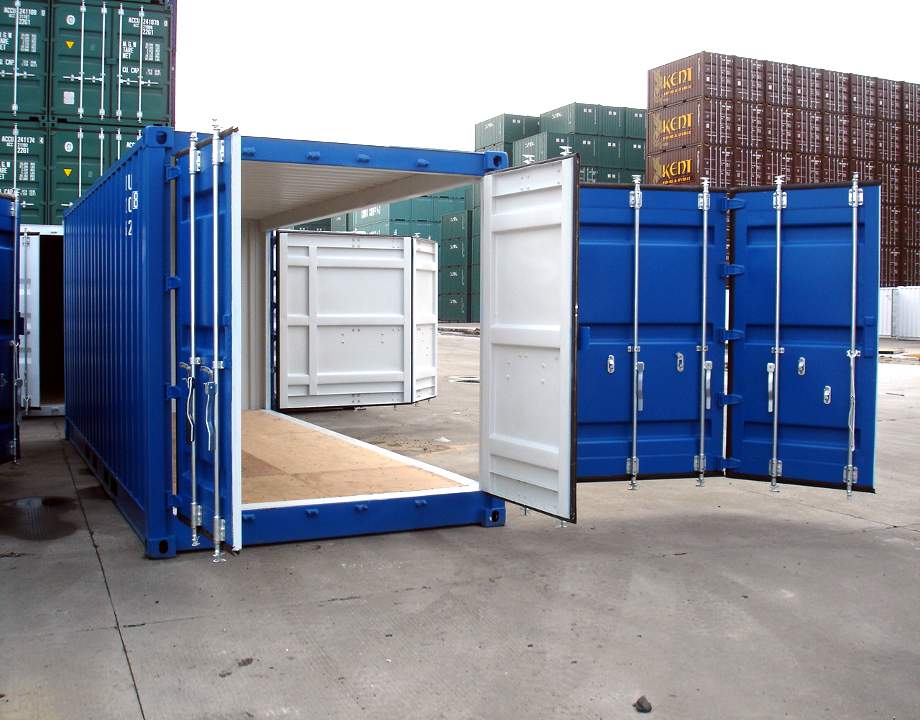 Reefer tank shipping containers
Refrigerated containers, also known as Reefer Tanks, are used to carry commodities that require refrigeration or freezing, such as fruits, vegetables, and other products.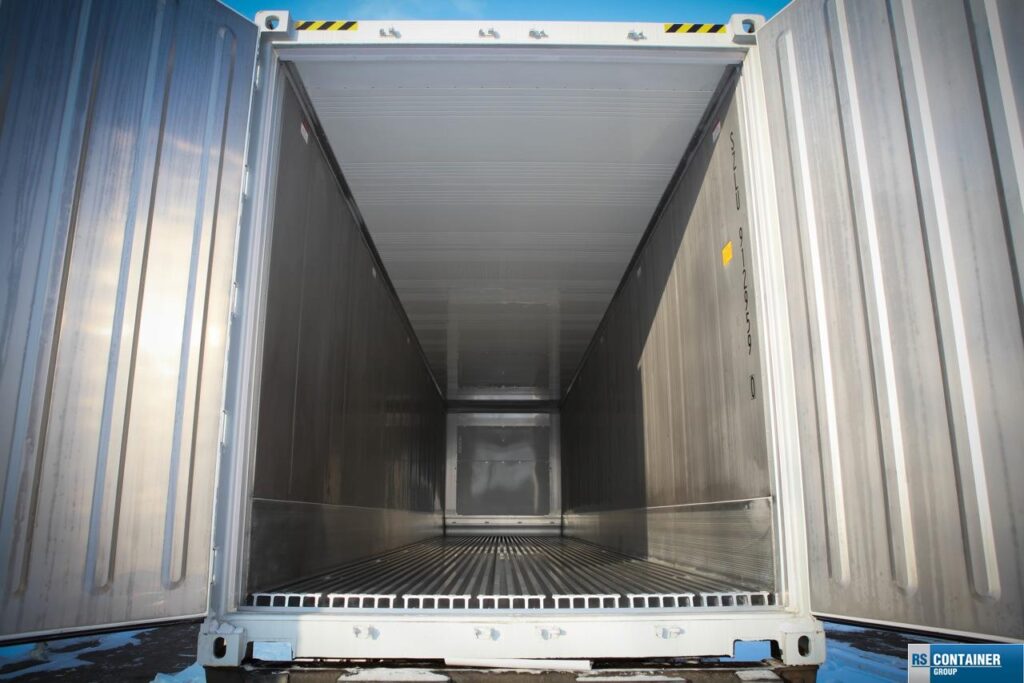 FCL shipping containers
This type of container is appropriate if you need to ship a considerable amount of products.
FCL stands for full container load and refers to the use of an entire container for a single cargo. This means the container can be loaded and sealed without worry.
LCL shipping containers
LCL (Less than Container Load), is much more suitable and manageable for small cargo volumes.
The grouping of moderate volumes of goods belonging to several shippers until filling a container
2- Bulk carriers
A bulker or bulk carrier is a type of ship that transports bulk cargo such as coal, grains, sand, crushed or even building materials in an unpacked state.
Bulkers have a single deck and are known for their huge deadweight tonnage (about 150 thousand Tonnes) and poor speed.
Types of bulk carriers
Geared bulk carriers
Geared bulk carriers are mainly in the handy size to Handymax size range, though there are a few geared Panamax vessels.
They have a series of holds covered by prominent hatch covers, just like all bulk carriers.
They have cranes, derricks, and conveyors that allow them to load and unload cargo in ports without the use of shore-based equipment.
Combined carriers
Handle both liquid and dry bulk commodities. If both are being transported at the same time, they are separated in separate holds and tanks. Combined carriers necessitate a unique design and are costly.
Gearless carriers
Bulk carriers without cranes or conveyors For loading and unloading, these ships rely on shore-based equipment at their ports of call. They come in a variety of sizes; the larger bulk carriers (VLOCs) can only dock at the largest ports, and others are intended specifically for single port-to-port commerce.
3- Tankers
Another frequent type of ship utilized in marine freight transportation is the container ship. They convey liquid meals like wine and vegetable oil, as well as oil and petroleum goods and natural gas.
Almost half of all marine freight transportation is carried out by tankers.
Tankers can come in many different sizes with the largest one sporting a length of nearly a quarter mile long.
4- Reefer ships
They're appropriate for transporting perishable items. Reefer ships, which are equipped with refrigerators, can transport fish, meat and dairy products, fruits, and vegetables. Cargo will not spoil during transportation due to the constant temperature inside.
5- Ro-Ro ships
They are enormous ships that convey products in trucks. For door-to-door or warehouse-to-warehouse operations, it is the primary mode of sea transportation.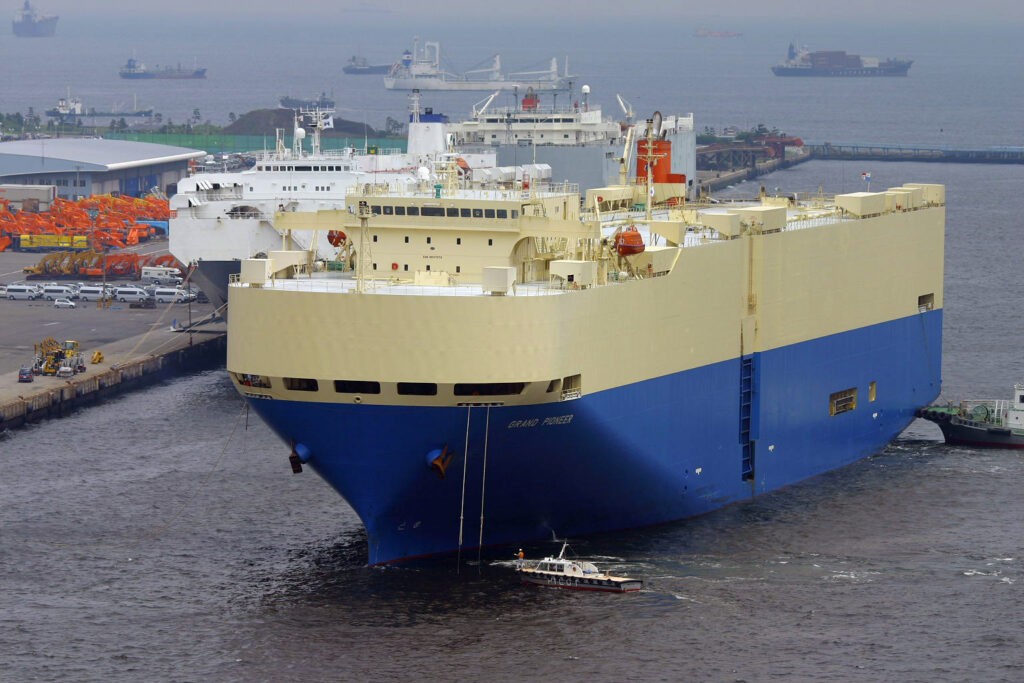 6- Timber carriers
Timber carriers, which usually have a single deck, are used to transport timber (round and sawn wood). They have icebreaker bows that let them to enter ports all around the Arctic Ocean.
What are the 5 types of cargo?
Types of Sea Transported Goods
Roll on/roll off, break bulk, dry bulk, liquid bulk, and container cargo are the most common types of cargo transported by sea.
Roll on or roll off
Project freight, heavy machinery, machines, and vehicles are all included in this category.
Second-stage manufacture, spraying, dewaxing, and washing, as well as repair and installation of air-conditioning, hooks, bumps, and other components are all available at ports that handle roll on/roll off goods.
Vehicle processing centers also conduct pre-delivery checks. Stock management, fiscal representation, and freight distribution and storage are among the additional services offered.
Breaking the Bulk
Individual or break bulk cargo refers to cargo that requires individual loading, such as art, furniture, farm machinery, and automotive pieces.
Break bulk cargo is transported on general cargo ships, and products are loaded in barrels, drums, crates, and boxes. Corrugated fiberboard that is weather-resistant and military-grade is also used to convey broken bulk freight.
Bulk Dry
Sand, salt, sugar, cement, iron ore, coal, and grain all fall under the category of dry bulk cargo. Minor and large bulk products are the two sub-categories of dry bulk.
Fertilizers, minerals, and cement go into the first group, whereas iron ore and coal fall into the second. Bulk carriers also transport dangerous products, which necessitate extra precautions during discharge, transportation, and loading.
During transportation, certain precautions must be taken, including visual inspection and moisture content monitoring.
Cargo in Containers
Computers, meat, clothing, televisions, and toys are all shipped in containers.
To protect goods from severe temperatures, wetness, and bad weather, goods are generally delivered in containers with metal walls.
Containers transported by sea can also be transported by train, barge, or truck.
Bulk Liquid
Fuel oil, petrol, and crude oil are among the hazardous items that fall within the category of liquid bulk. They are transported to refineries and other facilities on large tankers.
Petroleum goods are transported by barge-towing trains and tankers, whereas chemical and food industry products are frequently transported by chemical tankers.
The vessels are monitored and vetted on a regular basis to verify that they fulfill safety standards. Liquid bulk logistics service providers specialize in supply management, quality control, labeling, and packaging. IFA members specialize in quick and multimodal transit and have access to storage facilities that exceed environmental, industrial, firefighting, and fire prevention regulations, thanks to their partnerships with freight shippers.
Get a quote with M A Anderson
Quoting and booking an ocean freight with M A Anderson is super easy, The entire booking process takes approximately 5 minutes.
Go to ocean freight service to get started.
Our ocean freight service is available FROM ANYWHERE TO ANYWHERE "GLOBAL REACH" with the best price and estimated time.