The oceans have always been essential to people all around the world as a means of travel. The two most popular delivery methods internationally are air freight and ocean freight.
To make sure that these things arrive in good shape, extra advanced precautions are needed when transporting automobiles, large machinery, military equipment, helicopters, cranes, and other items.
We, therefore, choose ocean freight, which is not only a practical means of transporting all of these goods but also significantly safer than flying.
Do you hope to expand your company by using ocean freight? If so, you've come to the right spot because we offer a variety of services, including customs clearing brokerage, warehouse, and logistics.
What is ocean freight meaning?
A cost-effective approach to delivering goods across the seas is by sea freight. Additionally, it's a great choice for companies that need to transfer huge amounts of goods swiftly.
Around 90% of all global transportation takes place by the ocean, which dominates global trade.
The majority of things are acceptable, although some are subject to limitations.
What does ocean freight cost?
There are standard freight fees for transporting containers around the world.
There are several methods for estimating the cost of shipping items by sea freight. To calculate the entire cost of sea freight shipment, apply the formula below:
Cost = (Weight x Rate) + (Freight Handling Charges)
Get your ocean freight service quote
for the best-fit cost for your cargo transportation.
Benefits vs Disadvantages
Ocean freight has many benefits but can also be intimidating for different businesses, here are the main advantages and disadvantages:
Advantages
cost-efficient compared to alternative ways
It is simple to move bulky or heavy items.
affordable for long distances.
most environmentally friendly option.
Disadvantages
Time is undoubtedly one of the biggest drawbacks of ocean freight as it is the most time-consuming method of product transportation.
Prices are too high for modest quantities of goods.
Choose the Right Carrier
If you need to ship a lot of things, you might want to use a carrier with a bigger capacity.
How does ocean freight work?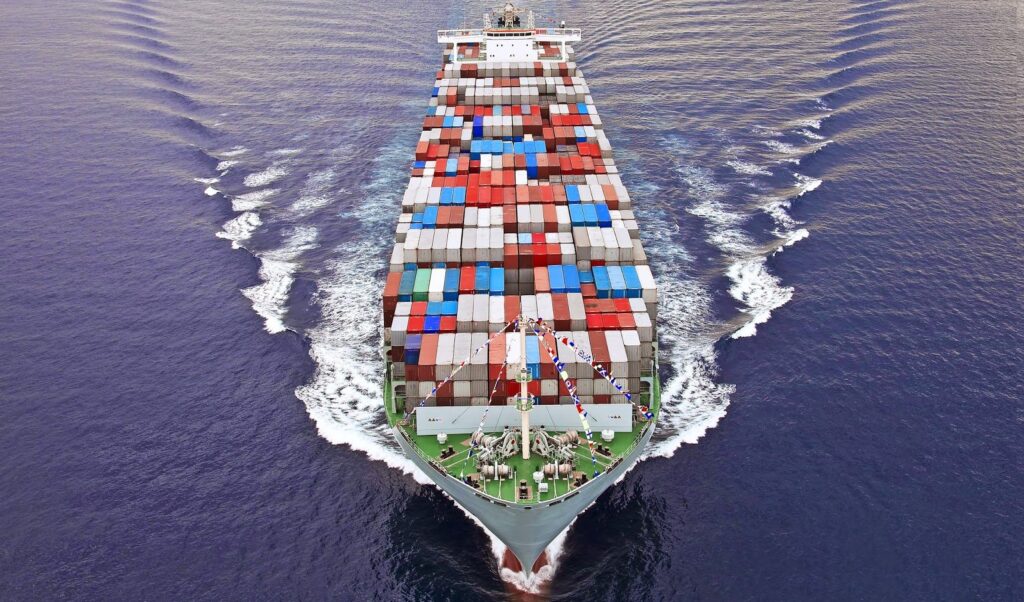 The MA Andreson, a sea freight in Kuwait forwarder team sends your cargo to the destination of your choice after packing it into shipping containers.
Shipment moves to the harbor and passes through customs at the point of origin.
Why is ocean freight better than air?
Air freight is lower than ocean freight in both quality and cost. We keep costs down in a variety of ways, making it acceptable for most business kinds, and we calculate duty and VAT at a more reasonable rate than air freight.
Why is ocean freight important for your business?
M A Anderson offers efficient shipping alternatives for a variety of items together with an ocean freight service.
You may now offer your items to end-users for the best possible pricing and excellent quality, helping you save even more and gain an advantage over your rivals.
Ocean freight forwarder in Kuwait and UAE
M A Anderson's vision is global as we strive to connect the globe's logistics from to anywhere in the world.
Ocean freight service in the UAE and Kuwait
M AA offers different ocean services:
To learn more about the different types of services, visit the M AA service page.
How do I book ocean freight?
With M A Anderson, quoting and booking an ocean freight is really simple and only takes a few minutes.
Go to ocean freight service to get started.
Want an ocean freight online quote?
Use the following form to calculate the cost of your shipment.
Get your ocean freight service quote
Our ocean freight service is available FROM ANYWHERE TO ANYWHERE "GLOBAL REACH" with the best price and estimated time.