Are you looking to lower ocean freight costs?
We strive to provide you with the most competitive container prices as a sea freight forwarder in Kuwait. Lowering your freight costs and ensuring they are competitive can become a reality, despite the fact that many people may view this as the holy grail of shipping and believe it to be impossible to achieve.
How to lower ocean freight costs
The lines have reduced capacity in response to drastically reduced demand since the outbreak. Demand for container space increased as companies reopened and consumers resumed their shopping, but vessel capacity did not.
As a result, you're paying significantly more than before for international delivery.
Top tips to lower ocean freight costs
Here are top tips to help you lower cost of ocean freight for your next cargo.
Understand ocean freight rates
If you want to lower the cost of ocean shipping, you should consider both the rate you pay and the methods you use to transport your product.
Ocean freight rates are the costs associated with sending shipments by sea without any carriers. The cost of the entire transportation process, including pick-ups, trucks, warehousing, and other services, is estimated in freight quotations.
Businesses involved in shipping and freight utilize base rates to determine the cost of ocean freight. Full Container Load (FCL) ocean freight charges are often based on the container's dimensions (20′, 40′, or 45′) as well as its type (refrigerated, non-refrigerated, etc.).
Choose the right mode of transportation
For instance, choosing between Full container (FCL), LCL, or groupage may help you get the best freight prices.
This is due to the fact that an LCL or groupage shipment, as opposed to an FCL, involves more fees.
The proper container for the right type of cargo, such as a 20′ container for weight-based cargo and a 40′ container for volume-based cargo, can be used to optimize a shipment even while employing the FCL option.
To get more information on which type of transportation to choose check our guide.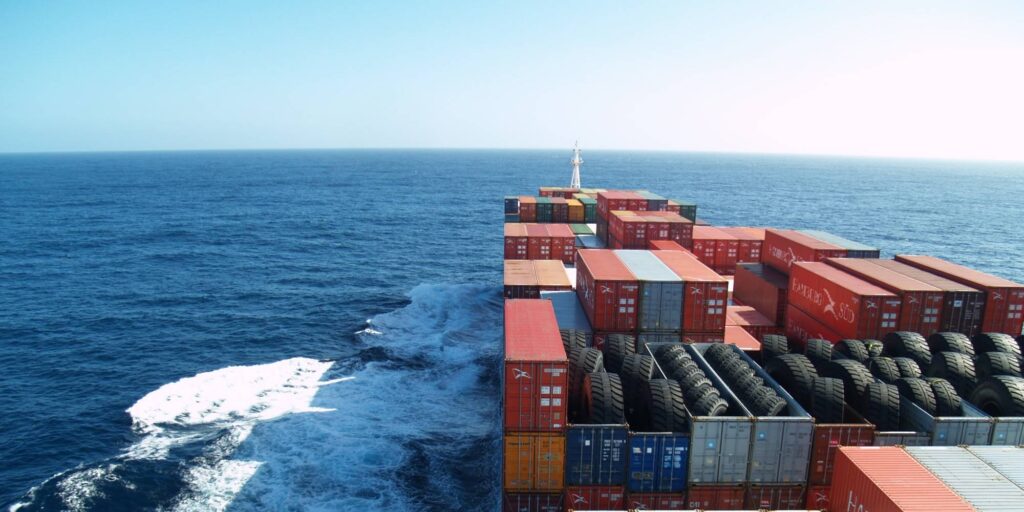 Get direct quotes
To start estimating costs, you can request quotes directly from here. Make sure to double verify the information you supply to generate a quote because you can forget essential charges and what they imply.
Load your containers at once
The cost of shipping by ocean freight is the same whether the container is half full or fully loaded. You pay less per unit or per pound the more you can load in the box.
Therefore, if possible, attempt to improve and reduce container loading. Can you wait a few days and ship them together if the product you intend to send on the water this week only fills half of a container and you'll be delivering a similar quantity the following week? Naturally, this won't work for shipments that must arrive on time.
However, if your schedule allows for the movement of just one container as opposed to two, your costs will be lower.
Use door-to-door services
When you use door-to-door services, you lower the cost of shipments instead of working with 2 or 3 different logistics companies.
Choosing M A Anderson will provide that solution for you.
Customize your package
Examine whether you can make your containers bigger, higher, or longer to lower the cost of ocean shipping. If so, you might be able to pack a larger quantity of product into each case and fit that larger volume into a single container.
Making them a few inches smaller will allow for more space in the container.
We always work to give the best options for you to lower your cost.
Consider ocean freight insurance
Product damage or loss rarely happens, but you never know. If you opt to get ocean freight insurance you will lower your cost more than you think.
You get your value back without extra cost.
Ship at the right time
High seasons tend to cost more than necessary especially if it's an urgent package. However, if your cargo can wait and it's not urgent, waiting until the right time will help you save the hassle of overcharging.
Next steps
If you're looking for the best service at the best cost, reach us directly and we will help you make the most of your cargo.
Our ocean freight service is available FROM ANYWHERE TO ANYWHERE "GLOBAL REACH" with the best price and estimated time.