Choosing between air freight vs sea freight is a tricky task. It is especially challenging for people who are new to international shipping or have little expertise with either mode of transportation.
While both strategies have advantages and disadvantages, it is beneficial to use either one based on your major priority.
In this guide, you'll learn the main advantages of both air freight and sea freight and which is better.
Air freight vs sea freight
The choice between air and sea generally relies on your shipment's size, weight, and cargo — and how fast you need your items to be delivered.
Under normal circumstances, transporting small packages by air makes a lot of sense. It may be more expensive (for example, an 85 kg shipment may cost $400 via LCL and $600 by air), but your goods will arrive in days rather than weeks.
Air freight is usually the best option for products such as retail, where quick turnover is critical, or electronics, which benefit from the increased security of air freight.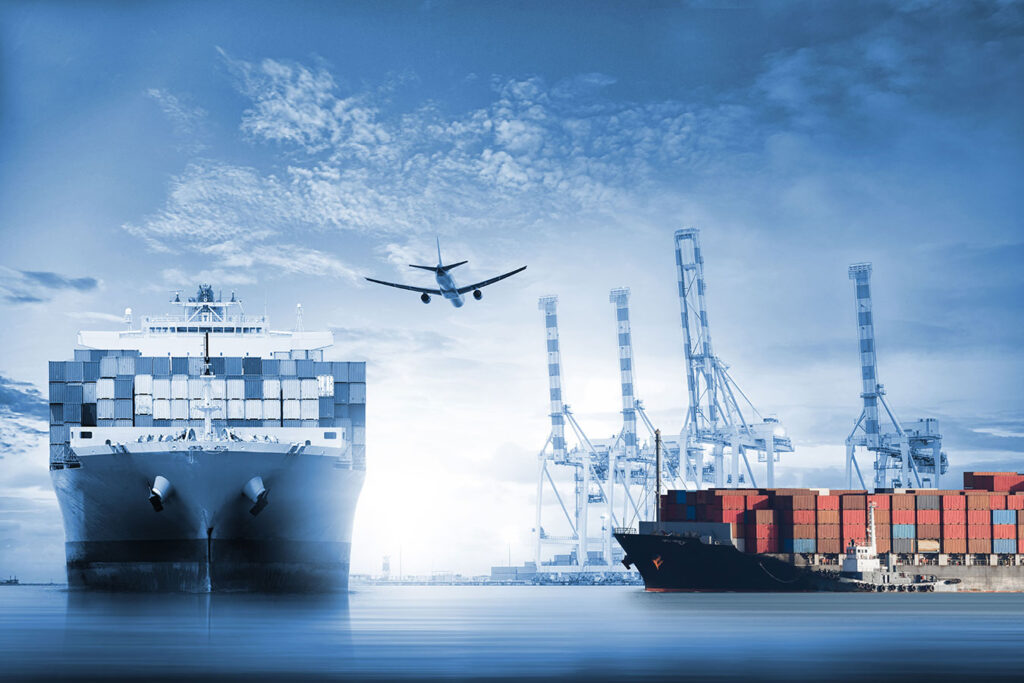 Which is better air freight or sea freight?
Sea freight is typically the preferred option when handling oversized or large cargo that must be delivered across international borders.
Transporting products by sea on a cargo vessel is referred to as sea freight, sometimes known as ocean freight.
Sea freight is a great option if you have a delivery window of 20 to 30 days on average, have a lot of low-value goods in large quantities, or are shipping heavy items.
Additionally, sea freight would be your greatest option if you want a delivery method that is inexpensive.
Difference between air freight and sea freight
Because air freight and sea freight have unique qualities and cater to various needs, it is important to understand the differences between the two.
You'll be able to choose better if you understand these differences. Some tips to consider:
Air freight
When the cost of shipping is less than 15% to 20% of the value of the items, air freight is best utilized. to ship small amounts.
A $195 sea shipment can cost $1,000 by air, making air freight faster, safer, and more dependable than ocean freight, but it is also more expensive.
When it comes to transporting dangerous goods, airlines are subject to much stricter regulations. Contact us for further information.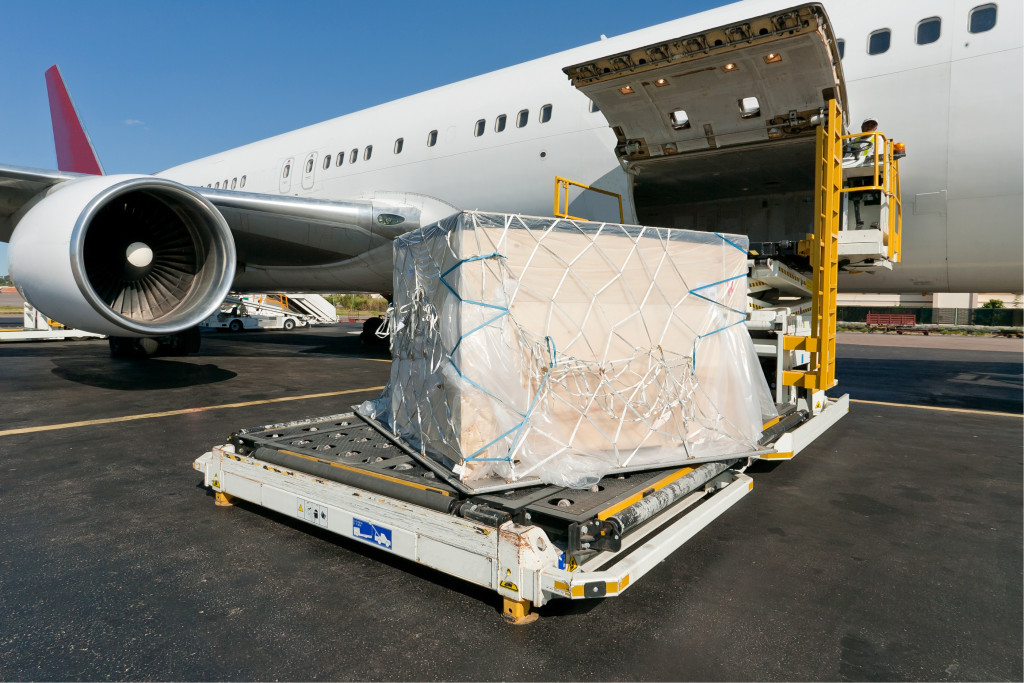 What is the major advantage of air freight?
Advantages of air freight as compared to sea freight include:
Freight charges are calculated based on the weight or volume of goods to be transported (Meaning if you ship low-volume products the price will be more affordable.
Safer and faster deliveries, and secure shipping options,
If your cargo requires more security, air freight would be better.
Cargoes at the airport undergo more security checks compared to seaports.
Choosing air freight also depends on the type of goods you are shipping, think of electronics or devices.
Sea Freight
Ocean freight has a higher capacity and is more simple and cost-effective – one container may transport 10,000 beer bottles!
For heavier and larger cargo, sea freight is a better option. When compared to air freight, sea freight has more capacity.
Obviously, it is slower than air freight. Sea freight could take three times as long as air freight.
Customs issues, holdups, and route adjustments may cause additional time delays.
Again, the sort of products being shipped will influence your choice of tow mode.
The carbon footprint of ocean freight is far lower than that of air freight.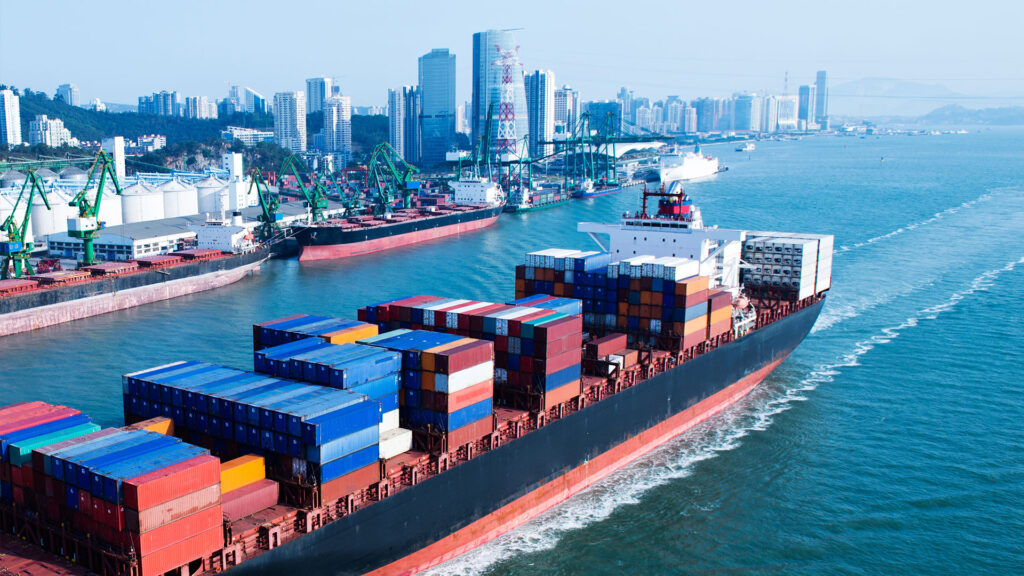 Air freight vs sea freight cost
Calculating the cost difference between air freight and sea freight is a little more difficult because it is mainly dependent on the cargo being shipped. Air freight is more expensive than sea freight.
The bigger the difference in price between the two options, the lighter your shipment (airplane capacity is typically limited by weight and sea freight capacity by volume).
The greater the weight of your cargo, the less expensive it is to transport by ship.
To calculate the cost difference between shipping via air freight vs. via sea freight, head over to Quote page to get live quotes from logistics providers.
Once you have a better idea of the differences, consider the other factors discussed in this guide and decide what mode is best for your shipment.
Timeline between air freight vs sea freight
Most air shipments can reach their destination in 1-2 weeks, which is considerably faster than ocean freight. An ocean freight shipment will typically take 8–10 weeks from door to door.
Air freight covers shipments that must arrive within a specific time window, whereas ocean freight should be done with preplanning.
What's best for avoiding delays?
Customers nowadays expect delivery on time, if not the same day. They frequently overlook the fact that your products must be delivered to the airport or port at the scheduled time in order to avoid incurring expensive detention and demurrage fees.
Because of strict airport restrictions, the risk of not delivering air freight on schedule is low; even if cargo misses its original flight, you should not have to wait more than a day for another plane to take it.
That is not the case with ships. Delays are much more typical in sea freight, and they can sometimes last for weeks.
Air freight vs ocean freight: Dangerous cargo?
Airport rules may benefit you in terms of timeliness, but they may also make it difficult for you to transfer cargo like gases, flammable goods, toxic or acidic objects, and magnetic materials.
Given that major ports have fewer safety standards, sea freight is your best alternative in this situation.
Which is best for the cold supply chain Sea freight or Air freight?
The most efficient way to transport freight is to make sure nothing is damaged before it reaches your customers if your cargo is delicate or temperature-sensitive.
You may be more secure that your cargo will reach in great condition the faster the journey and the more protected your container. Cool containers are provided to customers by both air and sea freight providers. In terms of timing, staffing, and accessibility, air freight is easier to control.
Choosing between air freight vs. ocean freight
When deciding whether to ship goods by air or sea, there are several factors to take into account. You should consider:
Sea freight is cheaper than air freight, and its containers are larger than those used for air freight (especially for heavy cargo)
Speed: The quickest method is air freight (Essential for sensitive items)
Sustainability: The carbon footprint of air freight is higher.
Sensitivity: Air freight containers provide superior protection, comfort, and temperature regulation.
Timeliness: There is less possibility of delay with air freight.
Products that don't comply with airport rules can be transported by sea freight.
Can't decide on Air freight vs. ocean freight?
Our expert team will discuss the best option for your products with M.A. Anderson, one of the leading forwarders in the freight industry.
We handle all of the paperwork and shipping papers so you don't have to; simply send us an inquiry and we'll get back to you with a quick price.
Our ocean freight service is available FROM ANYWHERE TO ANYWHERE "GLOBAL REACH" with the best price and estimated time.