All ship owners who use their vessels for transportation or commerce must have a marine insurance policy. However, some plans offer coverage that is not just confined to the sea.
What Is Marine Insurance?
When products are moved from one point of origin to another, cargo vessels, ships, terminals, etc. may sustain damage or lose value.
Marine insurance protects against these potential losses. Theft, jettison, poor carrier stowage, hook damage, strikes, war, and natural disasters are just a few of the unfavorable risks that are covered by marine insurance.
It also covers loss or damage to the shipment, cargo, or ship while it is at anchor.
Simply put marine insurance policy safeguards the ship.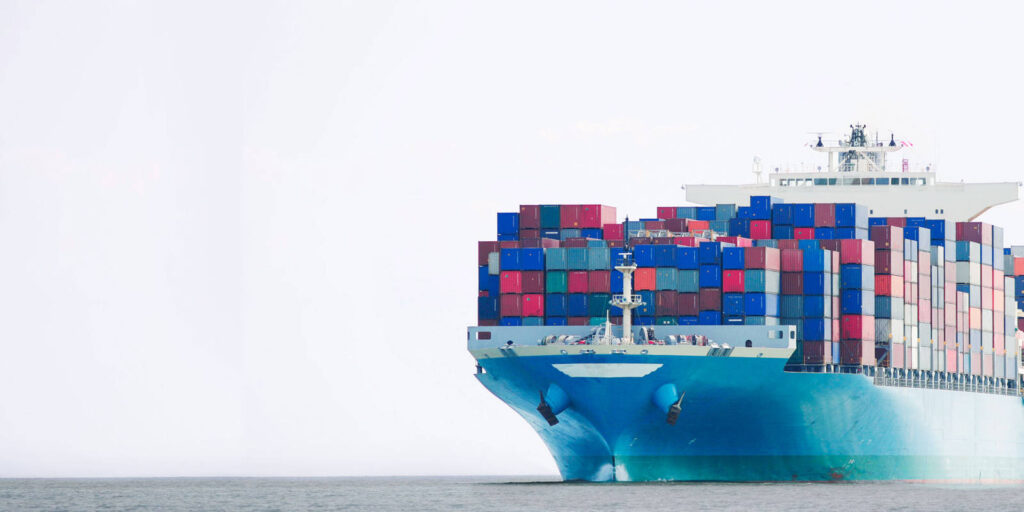 Marine insurance features
Extension of Coverage.
Claim Survey and Settlement Assistance.
Flexibility.
Easy Customization.
Comprehensive Coverage.
Comes with a Warranty.
What are the benefits of marine insurance?
Extension of Coverage
One is free to increase the coverage under this policy with optional benefits and insure against risks brought on by strikes, riots, etc.
Claim Survey and Settlement Assistance
This insurance coverage relieves you of the worry associated with filing a claim because it includes a survey and support with filing claims anywhere in the world.
Flexibility
The plans are adaptable and offer a range of choices to meet the needs of the insured while taking their budget into account.
Easy Customization
The plans are easily adaptable and can be changed to suit specific customer requirements.

Comprehensive Coverage
A marine cargo insurance policy provides complete protection against all conceivable maritime-related risks to which the cargo may be exposed while it is in transit.
What are the types of marine insurance?
There are 4 different major marine insurance:
1-Marine Cargo Insurance
The loss or damage to marine cargo that occurs during the transportation is covered by a particular form of insurance coverage called marine cargo insurance.
For any loss or damage brought on by a delay in the journey, a ship accident, or unloading, the protection is provided to the cargo owner in addition to coverage for the cargo.
The loss or damage to marine cargo that occurs during the transportation is covered by a particular form of insurance coverage called marine cargo insurance. For any loss or damage brought on by a delay in the journey, a ship accident, or unloading, the protection is provided to the cargo owner in addition to coverage for the cargo.
2-Liability Insurance
In the event of a collision, crash, or other attacks that could cause significant loss or damage, the ship is covered by this sort of insurance. It reimburses the insured for any unforeseen liabilities of this nature.
3-Hull Insurance
This marine insurance policy offers protection for the ship and all of its belongings against unforeseen accidents. The ship owners must purchase this policy and must not ignore it.
4-Freight Insurance
It is a kind of maritime insurance plan that pays the shipping firm in the event that the cargo is misplaced or harmed:
Open Marine Insurance Policy
Time Plan
Voyage Plan
Wager Plan
Floating Plan
Mixed policy
"Port Risk" policy
single vessel policy
Floating policy
Large exporters may choose an open policy, also known as a blanket policy, under the floating in marine insurance program rather than purchasing insurance separately for each shipment.
An open policy is one-time insurance that offers coverage for all shipments made within the specified time period, sometimes a year.
Periodically (say, once a month) the exporter may be required to disclose the specifics of all shipments made during the time, including the type of commodities, modes of transportation, destinations, etc.
Voyage policy
Only one lot or consignment can be covered by a certain policy. Every time a shipment is sent abroad, the exporter must buy insurance coverage. The disadvantage is that every time an exporter sends a consignment, more time and effort are required. Open policies, on the other hand, automatically insure shipments.
Time policy
In marine insurance, time policies are typically given for a year. One may prolong their issue for a single voyage or for a period longer than a year. But typically, it is for a set amount of time. Time policies can only be granted once a year under maritime insurance in India.
Mixed policy
A mixed policy is a mixture of two policies i.e Voyage policy and the Time policy.
Named policy
One of the most well-liked marine insurance policies is the one with the same name. The insurance document mentions the ship's name and states that the coverage provided is in the ship's name.
Port Risk policy
It is a measure used to guarantee the ship's security when it is docked at a port.
Fleet policy
One insurance provides coverage for all of the company's or owner's ships. Its benefit is that it can protect even antique ships. Additionally, the policy is time-based.
Single Vessel policy
Only one vessel is covered by the marine insurance coverage for single vessel policies.
Blanket policy
When purchasing this policy, the owner is required to pay the maximum protection amount.
What does a marine policy cover?
When transporting cargo, marine insurance protects against dangerous events like fire, explosion, sinking, and being stranded.
For costs incurred as a result of a land conveyance colliding with, tipping over or derailing, compensation is offered.
If the cargo is released from a port that is experiencing trouble or disruption, reimbursement is given for costs.
coverage for the costs of average general sacrifice salvages
Protection from all-natural disasters, such as lightning or earthquakes
It covers costs such as survey fees, forwarding costs, reconditioning costs, and litigation costs.
It also addresses issues like being thrown overboard and washing away.
Additionally, whether the product is lost entirely or is dropped during loading or unloading, it is covered.
Marine insurance doesn't cover
For any purposeful loss or damage, there is no compensation.
If the damage occurs as a result of bankruptcy, liquidation, failure/collapse in the finances, or inadequate packaging quality for the cargo, no cover shall be provided.
Wear and Tear of the Goods in Transit If the Loss Occurs Due to a Delay in the Cargo, No Cover shall be Provided
Not all insurance companies offer coverage for highly unpredictable events like war, strikes, riots, and civil unrest.
Loss or harm brought on by insolvency.
Claim Process for Marine Insurance Policy
The list of paperwork needed for the claim process is provided below:
Pay the Bill
Invoice
KYC
GR/LR
Certificate of Damage
Financial Claim for the Transporter
Subrogation letter
Photographs
NEFT mandate properly completed and stamped by the bank, a voided check bearing the policyholder's name, an account number, and an IFSC code
Finding the Best Marine Insurance Policy Online
Cargo insurance coverage for all imports and exports under marine cargo insurance policies provided by M A Anderson.