One of the most important things when using sea freight is the downside that might happen during the whole shipping process.
This is why it's important for any business type to protect their goods with sea freight insurance, it'll prevent goods loss, money loss, and other benefits we will talk about below.
But first what is sea freight insurance?
What Is sea Freight Insurance?
Whether shipping products are delivered by land, sea, or air, freight insurance will protect them. Up to the coverage limitations, it compensates for the value of lost or damaged shipments, less the deductible.
The buyer, the seller, or even the shipping firm may acquire insurance. Freight insurance typically goes to the party who has invested the most money.
A sort of property insurance known as "sea insurance" is called "cargo insurance."
For shipments sent by sea or land, there are two basic forms of marine insurance: inland marine and ocean marine.
All forms of transportation are covered by some freight insurance policies. Manufacturers, wholesalers, distributors, and import/export businesses most likely require cargo insurance through a carrier.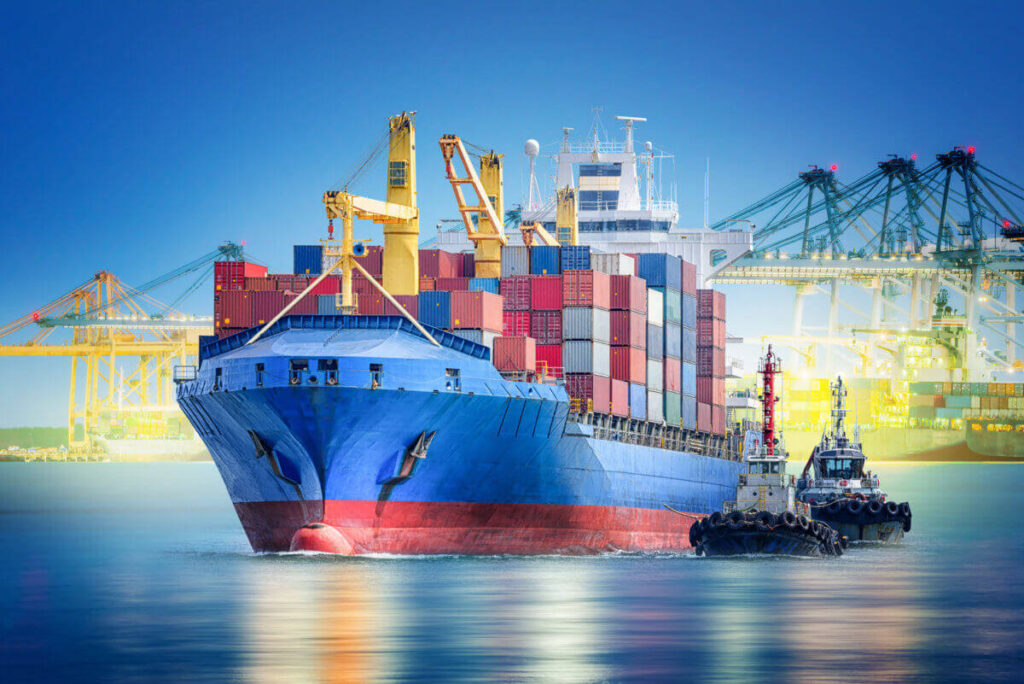 How Freight Insurance Works
With sea freight insurance, a third-party company is given exclusive control over your shipment.
It merely requires evidence of losses or damages; it does not rely on carrier fault. Depending on the policy, it may even cover a late delivery.
Freight insurance is a service that protects shippers against packages that are lost, stolen, or damaged. The shipper is compensated for the declared value of the things in an insured shipment if it does not arrive at its destination or if it is damaged when it is delivered.
Benefits of quality freight insurance
Even if your shipment is damaged or lost, the main advantage of sea freight insurance is that it helps you to reduce your financial loss.
As your items leave your warehouse, the tiny investment (also known as the premium) you make gives you peace of mind.
Additionally, it offers your company the following benefits:
Unexpected stoppages won't affect your cash flow.
If it's covered, profits are still made.
efficient claims processing due to expert service
simplified loss reporting.
What risks does Cargo Insurance covers?
When a disaster strikes, cargo insurance is not only intended to safeguard shippers. When your freight or cargo is destroyed or lost, this kind of protection aids in helping you recover financial damages, much as homeowner's insurance.
How much does cargo insurance cost?
The annual premium for cargo insurance typically costs between $400 and $1,800.
Paying $35 to $150 a month for a single freight insurance policy is possible.
The price of freight insurance might vary significantly from one business to another. However, the cost of cargo insurance with various limits is approximated by the following numbers:
50k limit $400-$700
100k limit $800- $1400
250k limit $1,100 – $1,800
How Much Does Ocean Freight Insurance Cost?
The portion of a truck insurance policy that covers liability is the most expensive.
The following three criteria will most likely affect how much your cargo insurance premium will be:
the nature of the cargo being moved. Compared to, say, a shipment of hard plastics, natural gas transport is more expensive to insure.
Your shipping policy's restrictions The most typical limitation is for freight insurance of $100,000. But if you're moving cars, your limits could need to be between $250,000 and $300,000. Some truckers even require $1,000,000 in cargo insurance!
Your previous losses are Your premium will probably take into account past losses.
What does insurance cover?
Coverage details
Covers expenses for cleaning up spilled products like gasoline under pollution liability.
Covers the expense of removing goods that have been dumped onto roads and waterways.
Theft – includes losses from stolen items.
It covers losses from stolen cargo in hijackings.
After an incident, Sue and Labor Coverage pay for additional losses from damaged products.
Earned Freight Coverage replaces income lost as a result of being unable to deliver damaged cargo.
Infidelity/Dishonesty Coverage – Pays for losses brought on by the driver's theft.
covers losses due to leaks and moisture in trailers.
Adding and removing content losses that happen during freight loading and unloading are covered by coverage.
Reefer Breakdown-covers damage related to refrigeration equipment failure.
How To Get sea Freight Insurance For Cargo
At M A Anderson, we provide a marine insurance policy with your cargo for all imports and exports.
How To File A Freight Insurance Claim
The danger of product damage for manufacturers who purchase small shipping volumes is quite minimal. However, there is a chance that individuals who ship frequently from Chinese ports will eventually have damaged products for which they will need to submit a claim.
Simple filing procedures are followed, and the payment is collected in your name by your shipping business.
To receive compensation for the cost of the loss, you must act quickly and submit the claim within 48 hours.
Here's what you need to do to get a payment:
Contact us: We will submit the claim on your behalf and obtain payment. You won't interact directly with the insurance provider. You can anticipate quick and deposit reimbursement after filing the claim in as little as one week (or a maximum of 3-4 weeks).
Gather Documents: You must offer proof of the damages, including the packaging (photos and videos of the damage). we will ask for a complete list of the damaged products, their worth, and any supporting documentation. You'll need to collect purchase receipts in order to demonstrate worth.
To prove that you have received the shipment, you will also need a cargo receipt.
Collect payment: Depending on the extent of the losses, we will pay out based on the worth of the damaged goods or the entire container. Your bank account will be credited with the funds.
How to book sea freight insurance?
You can directly contact us through this page, or through our get quote page.