A process known as customs clearance is required before products can be imported or exported internationally. In the event that cargo is cleared, the shipper will present proof of the payment of customs duties so that the shipment can be processed.
In this guide, you'll learn what documents you need, the charges and cost of customs clearance, and more.
Customs clearance meaning
Getting products into a country through a licensed customs broker requires going through the customs clearance process.
There is information about shipments with imports and exports with parties participating in the process within this.
What is the customs clearance process?
Customs clearance process includes various paperwork certifications paying taxes and duties.
Paperwork Verification
The quality of the paperwork submitted for shipments is checked by a customs officer. Commercial invoices are required for international deliveries.
The document will list the shipper and the receiver's contact information once the documentation has been validated. The airway bill number and export date will also be included in the cargo.
Customs Officer Check
What fees might be imposed on a shipment will be determined by a customs officer. Depending on the nature of the goods, their cost, and the legal requirements of the country of import.
The officer will investigate whether taxes and duties have been paid when the value of the products exceeds a tax band.
Payments, Tax, Duties
Customs will request payment of any unpaid taxes and duties if they exist. Deliver Duty Unpaid (DDU) and Delivery Duty Paid (DDP) are the two possibilities for payment (Delivery Duty Paid).
Therefore, if cargo is labeled as DDP, taxes, and duties have already been paid. When you purchase a label, these services could be available for a set fee.
Other fees could be included and have an impact on the overall cargo cost.
Release of Shipment
Shipments are released when taxes and tariffs have been paid. From this point, the products should be transported to their destination if all the necessary paperwork, tariffs, and taxes are taken care of.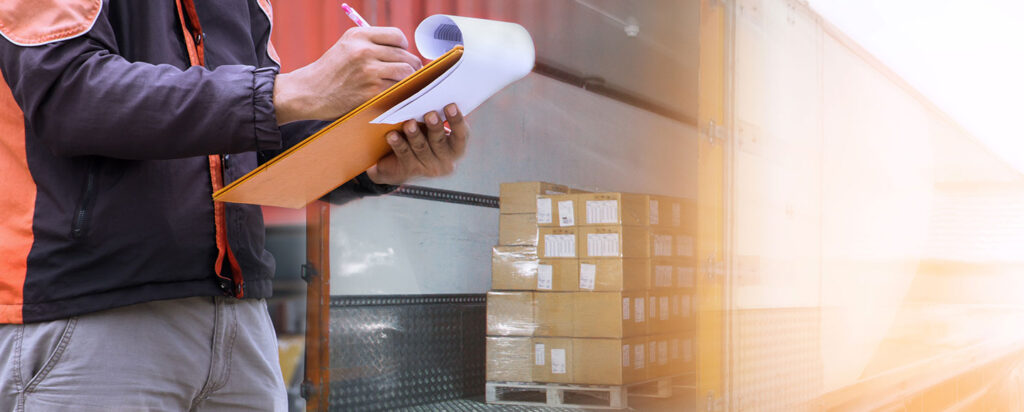 What are the advantages of Customs Brokerage?
The shipping of goods will be handled by a customs broker (Through us). We'll check to see if you're following customs rules. There will be a delay in service if customary regulations are not followed.
A business will be able to keep more of its earnings. We can help a business avoid cargo issues that may arise as a result of trade agreement prospects. Asan, JPEPA, and the EFTA free trade agreement are just a few of the trade agreements that aim to reduce tariffs and taxes.
delivering

the necessary documentation to a customs broker. Although a qualified customs broker can correct mistakes and let you know if vital information is missing, you are still responsible for filing taxes and duties and paying the associated fees.
How long does customs clearance take?
Typically, a customs clearance takes less than 24 hours, however, there are times when it can take several days or weeks for goods to be inspected.
How to calculate customs clearance charges?
Cost, Insurance, and Freight, or CIF. Simply add the cost of the imported goods, the insurance value (0.5% of FOB), and the cost of transportation, which is Freight, to arrive at your CIF. CIF + ID + Surcharge + CISS + ETLS = 7.5 % x VAT.
How much does customs clearance cost?
You will see a quote and a contract that outline the custom elements of service. M A Anderson has a team of expertise in clearance, or oversized cargo, chemical, biological, dangerous, and perishable shipments cross all customs gateways, allowing them to handle complete administration tasks for you swiftly and without complications.
At M. A. Anderson, we provide clients with quotes for fees that vary according to the importation of products, their value, and the country of origin. Typically, a record of your quote will contain the following details:
Customs clearance fee: An administrative expense that functions as a flat rate
Consolidated maritime freight shipments: Be prepared to examine third-party documents, handovers, and varied fees.
Fees for government agency inspections Delivery expenses
Any bank transfer fees or agency fees
What supporting customs clearance documentation do I require?
There are 2 different types of documentation that are required. Export document and Import document.
Export documents
Export License
Proforma Invoice
Country Of Origin (COO) Certificate
Letter of Credit
Warehouse Receipt
Health Certificates
Dangerous Goods Forms
Consular Invoice
Insurance Certificate
Import documents
Import License
Insurance Certificate
Purchase Order and Letter of Credit
Technical Write-up/Literature
Test Report
Industrial License
Registration cum Membership Certificate
Duty Exemption Documents 
Central Excise Document
GATT/DGFT Declarations
Where can I find a customs broker?
M A Anderson provides Customs Clearance with guaranteed hassle-free clearance service.
Before shipping, the customs team at M.A. Anderson examines your shipping documentation. We also assume ownership of your shipment from the time it arrives until it has received full approval and is released by the customs authority.
With regard to air, sea, and land freight shipments, we provide comprehensive services for both imports and exports.